Business Continuity Management
The CL360 Business Continuity (BC) app is built for speed and a positive end-user experience. Based on best practices from ISO22301 and input from thousands of users, the BC forms and templates are designed to minimize time spent by end-users entering or updating data. Workflows are easy to manage and employ client-branded email templates with quick links for direct user access. The Business Continuity app connects easily to other systems of record to populate data in lookups so users can select their resources (people, processes, technologies, locations, suppliers, etc.) from reliable lists and ensure data integrity. In the background, CL360 generates real-time gap analyses for recovery capabilities, risks, or any other client-defined metrics and presents findings on vibrant dashboards. These gaps can be tested with the integrated exercise templates to qualify and quantify risks.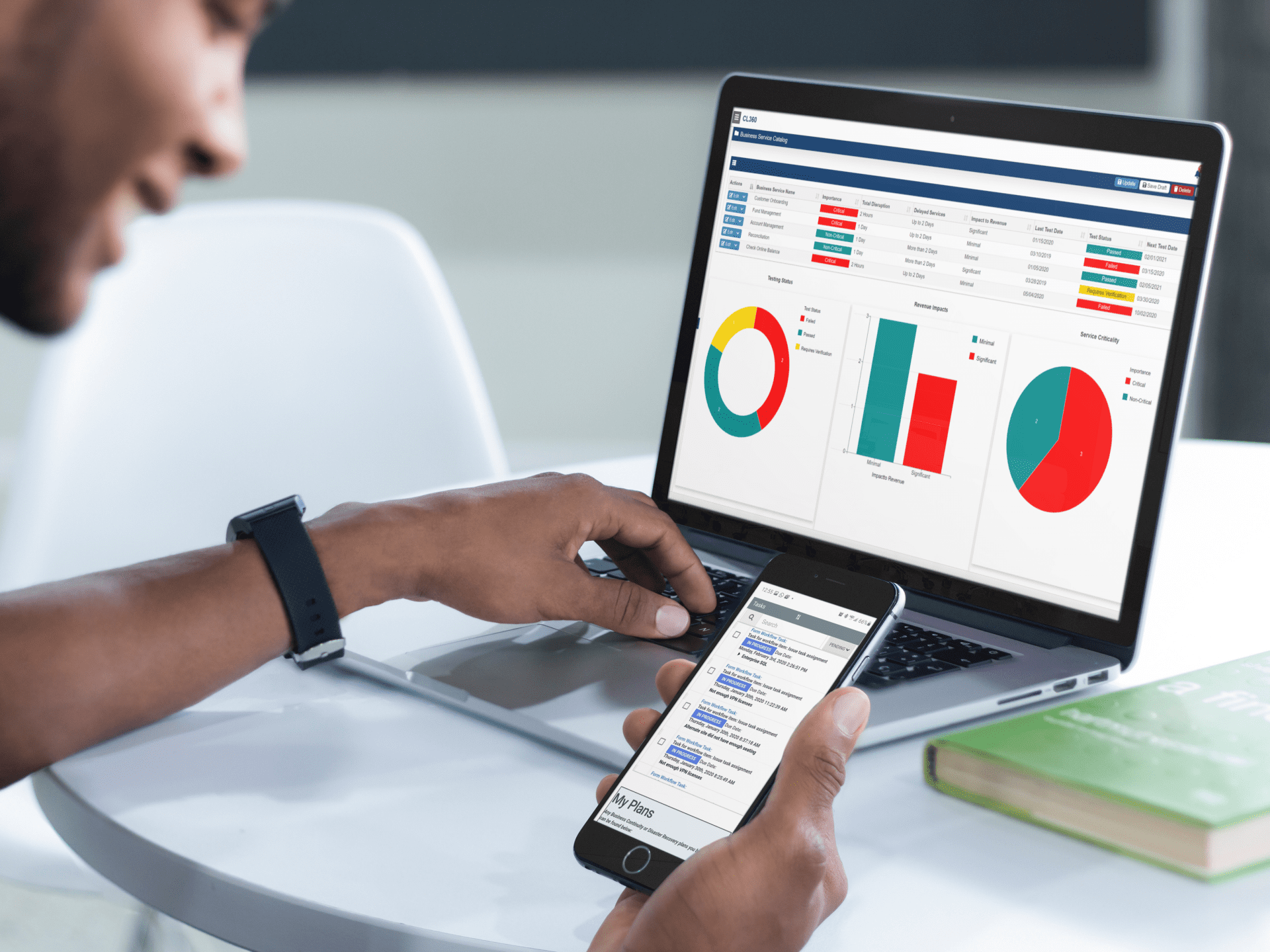 Privileged role-based access

Real-time gap analysis

Business Impact Analysis (BIA)

Risk Assessment (RA)
Built to manage the complexity of rapidly evolving organizations
The CL360 Business Continuity app supports real enterprise changes, in real-time. Administrators can simply drag and drop organization units (e.g., lines of business, departments, processes, etc.) to different areas of the hierarchy without data loss. User status, compliance, dependency mapping, and other reports are all included out-of-box and can be configured with no coding.
The CL360 Business Continuity app includes a variety of different Business Impact Analysis (BIA) and Risk Assessment (RA) templates so you can find the right fit for your organization. The BIA and RA data collection processes are directly integrated into the BC Plan output generation for maximum efficiency. A variety of user experience tools such as progress bars, field insights, help text, and wizard features help to guide users to complete their activities quickly.