Operational Resilience
Financial services firms (and increasingly, other industries) are being pushed harder than ever to prevent, adapt to, respond to, and recover and learn from operational disruptions. They require a platform that can scale and expand with their programs. CL360 gives users the ability to map the complex web of interactions existing across multiple departments between processes, applications, and suppliers required to provide important business services.
The CL360 Operational Resilience app is built to manage the complexity and restructuring that occurs in many organizations. Business services change and evolve; mergers and acquisitions occur; reorganizations change reporting structures; and business processes shift in importance. CL360 allows clients to make changes to organizational structures, forms, fields, reports, and plans without developer coding.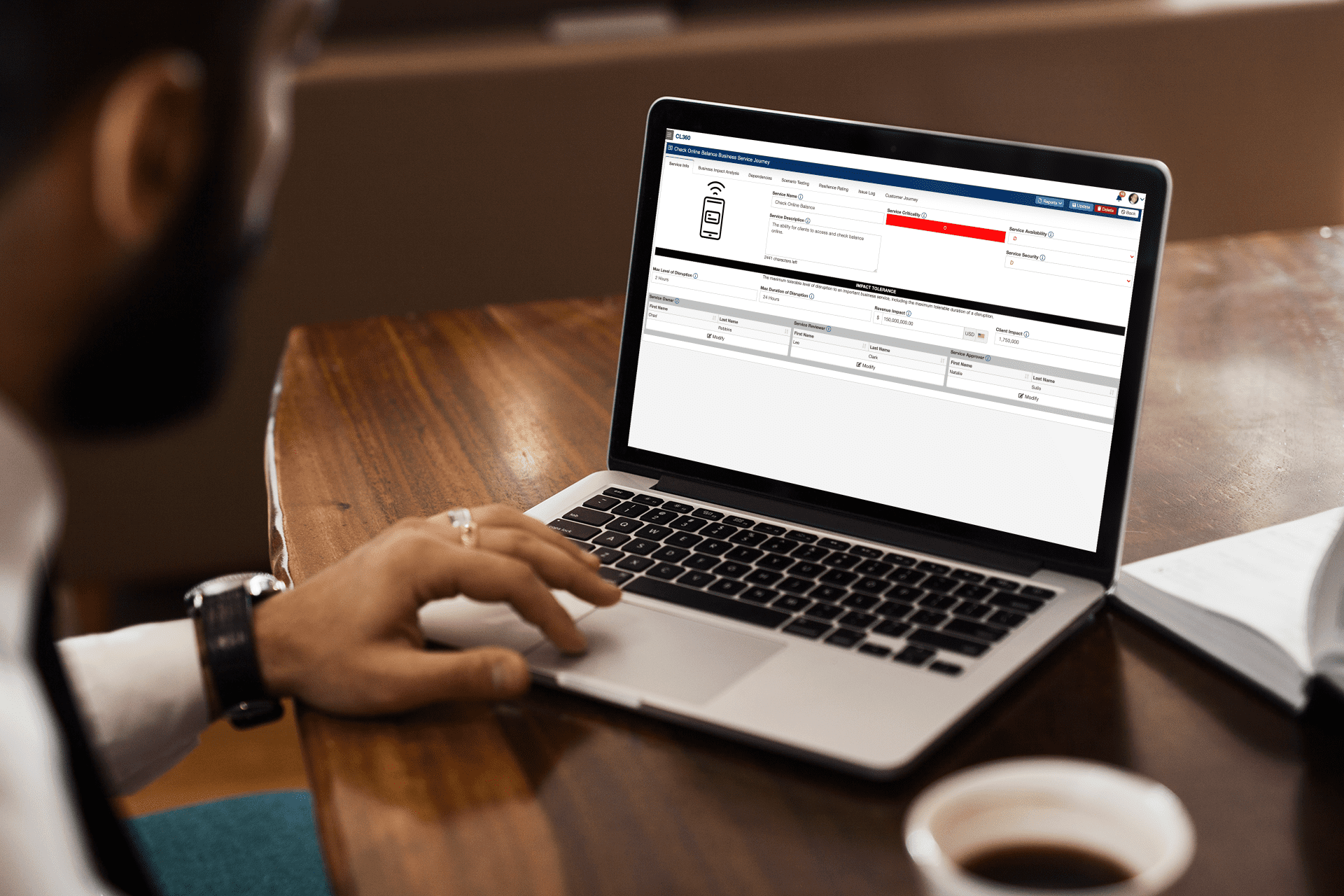 Privileged role-based access

Business Impact Analysis (BIA) for services

Impact tolerance identification

Integrated testing and exercising
Visually Map the Customer Journey
CL360 gives organizations the ability to maintain programs over time, even as the demands upon those programs change. By mapping business services to the underlying people, processes, technology, locations, and vendors, CL360 users build operational intelligence and insights that can be applied to any number of business and/or recovery strategies. To meet these recommendations, CL360 empowers clients to:
Capture impact tolerances at the Business Service level and push that tiering down to supporting processes, suppliers, and technologies while creating a complete "mapping"
Conduct business impact analyses on multiple levels (Business Service, Process, Technology, Third Parties, etc.).
Trigger workflows when intelligence discovers gaps between downstream dependencies and upstream relationships.