Physical Security
The CL360 Physical Security app brings location information to the forefront for risk and resilience programs. Understanding the physical security controls associated with locations, as well as the criticality of the processes that are carried out at locations, is necessary for ensuring resiliency in the face of crises. CL360's Physical Security app connects physical security assessments to business continuity data and provides customers to query and holistically interact with their critical recovery data. Visualize real-time dashboards, create workflows with automation, and manage your physical assets at the local, regional, and international levels.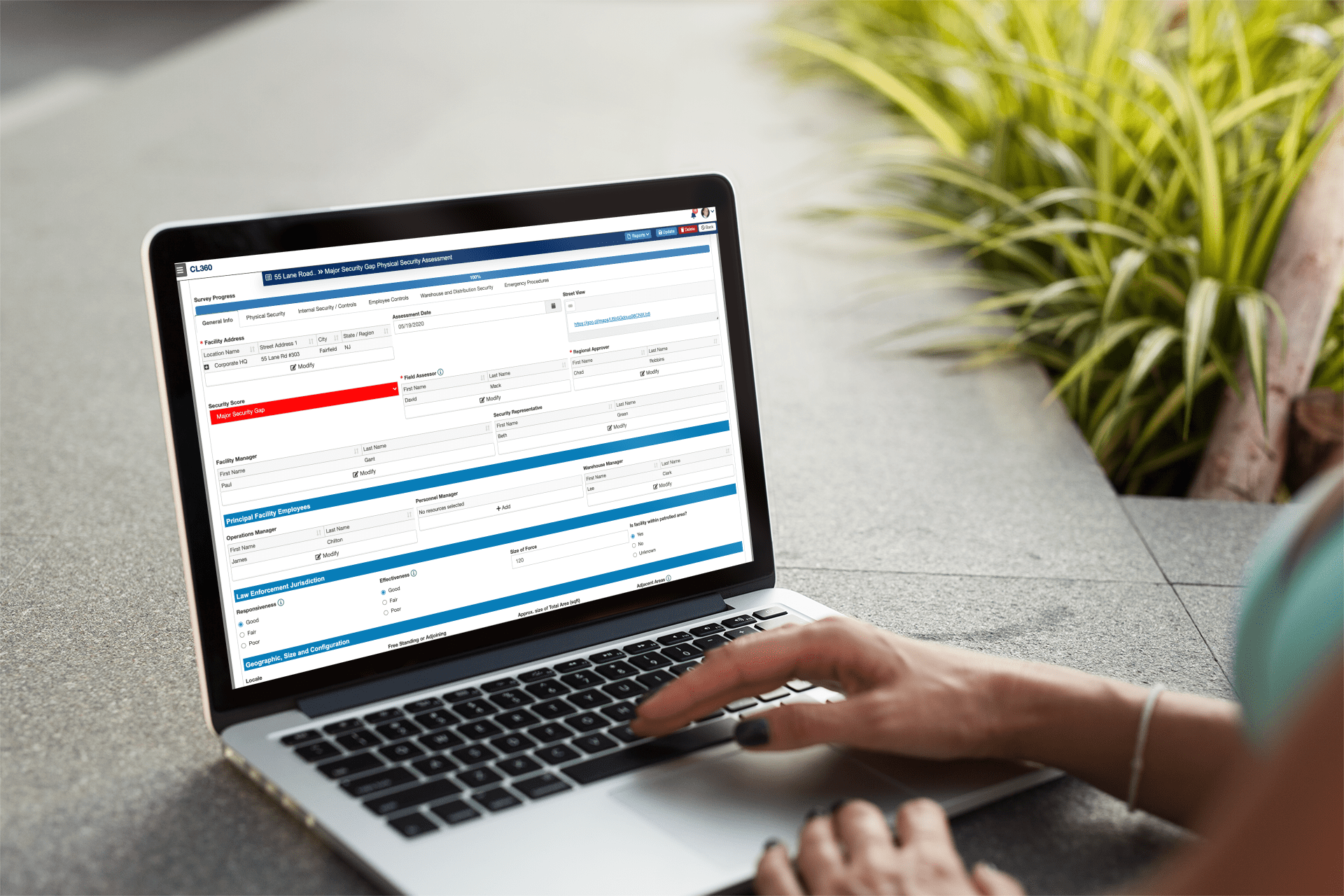 Protect your Physical Assets and Minimize your Risks
The CL360 platform aggregates physical security assessment data to provide scoring, criticality tiering, and real-time risk/gap analysis. Security managers can collect data and complete physical security assessments right from their mobile devices. Physical security data can connect to the business continuity, disaster recovery, crisis management apps to provide location-based context to recovery. Configurable fields populate and hide additional questions based on the user selections in a simple to use interface. Visual risk scoring allows leaders to make quick decisions to close gaps or bring in additional resources.