Disaster Recovery
The CL360 Disaster Recovery (DR) app allows users to collect data, connect to application sources of truth, map dependencies visually, and prioritize recovery. A dynamic link to the Business Continuity (BC) app provides a connection between business demands of technology and the IT team's ability to deliver those technical resources. Simple easy-to-use data collection templates help to drive completion of tasks, updates of plans, and consistent testing of key technologies and infrastructure. In the background, CL360 generates real-time gap analyses for recovery capabilities, risks, or any other client-defined metrics and presents findings on vibrant dashboards.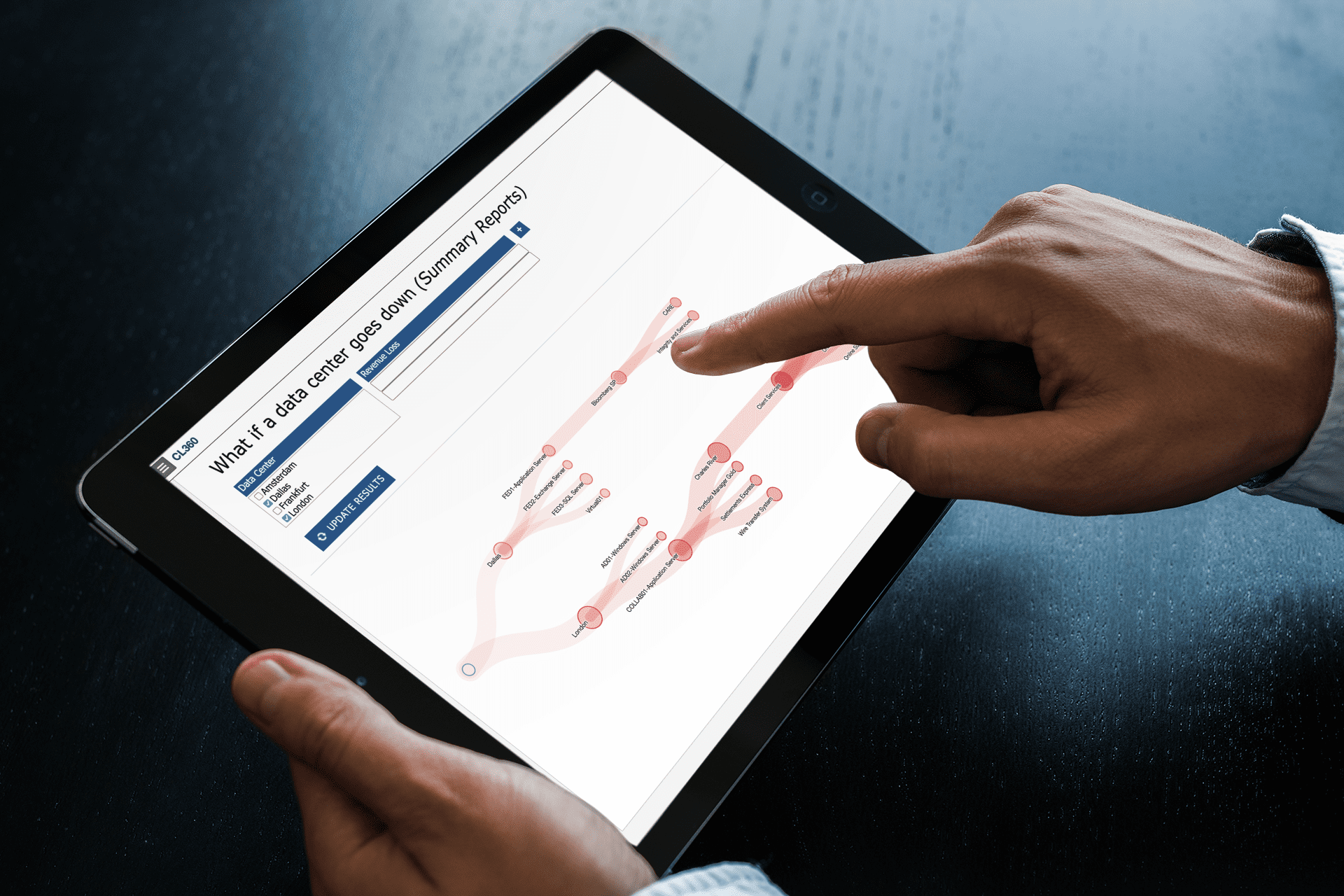 Privileged role-based access

Application Impact Assessment

Plan templates for Applications, Infrastructure, and Networks

Testing and Exercising
Bridging the gap between IT and the business
The CL360 Disaster Recovery app supports real enterprise changes, in real-time. Administrators can simply drag and drop organization units (e.g., data centers, servers, applications, etc.) to different areas of the hierarchy without data loss. User status, compliance, dependency mapping, and other reports are all included out-of-box and can be configured with no coding.
The CL360 Disaster Recovery app was built by seasoned IT professionals with industry best practices in mind. DR templates are ready to use right out-of-box, including upstream and downstream dependency mapping to infrastructure and applications, running "what if" analyses against data center outages, and connecting to the CL360 Disaster Recovery app. With simple data collection methods, connections to sources of truth (e.g., CMDB), and a visual Gantt chart to visualize task management, CLDigital provides the ability to bring data to life.