Incident Management
The CL360 Incident Management app combines the ability to manage exercises and tests, and real-world disruptions and activations, all from a single web portal. Disruptions can be defined by severity or criticality, teams identified, impacts assessed, and situation reports distributed to key stakeholders in boardroom-worthy output. Incident responders can contribute directly via mobile devices. CL360's relational database uncovers inter-dependencies, highlights gaps, and provides process recovery data points for a holistic approach to disruptions and real-time analysis.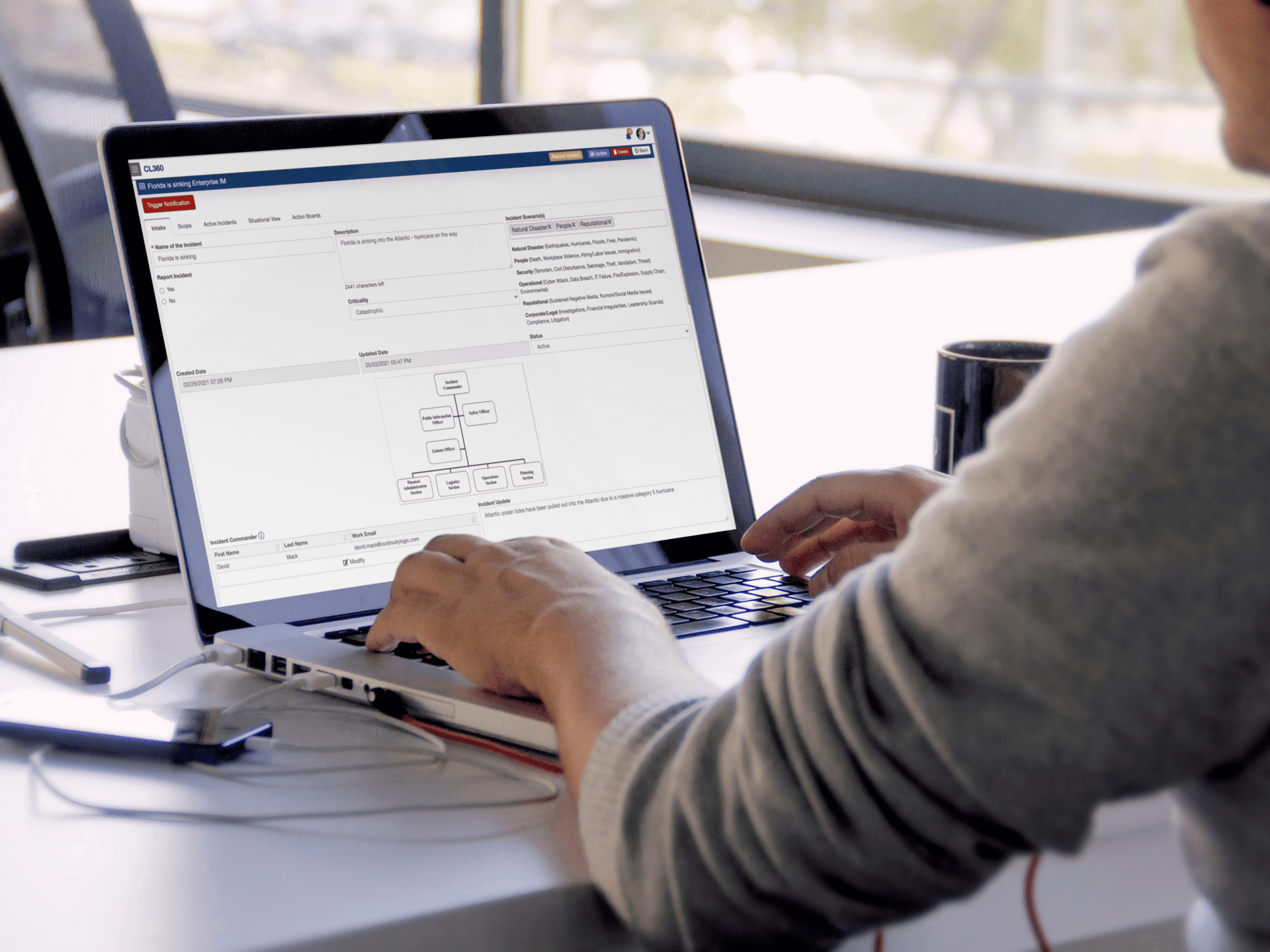 Manage Any Incident, From Anywhere, At Anytime
The CL360 Incident Management app gives organizations the flexibility to manage and track events any way they choose. The platform can adapt to support any incident management framework, including FEMA's Incident Command System (ICS). Each recovery group or team can also have its own incident management structure and manage events according to their own methodology.
The no-code platform allows clients to build their incident response methodology directly in the software and use the roles, rules, workflows, and automations to power efficient incident response. With CL360, clients can connect incident management to their collected business continuity, disaster recovery, and crisis management information for a data-driven and prioritized response.