Third-Party Risk Management
Trust but Verify
The CL360 Third-Party Risk Management app captures key data about your suppliers, vendors, and external parties. Surveys can be sent directly to suppliers to capture essential information about operations, security, resilience, and SLAs. Suppliers can complete surveys, upload supporting evidence, and submit based on rules and workflows set by the organization. CL360 dynamically links master supplier records to the business continuity and disaster recovery stakeholders for quick review and analysis. The platform can support either direct supplier access or internal management by third-party risk analysts. Privileged role-based access limits visibility into other areas of CL360.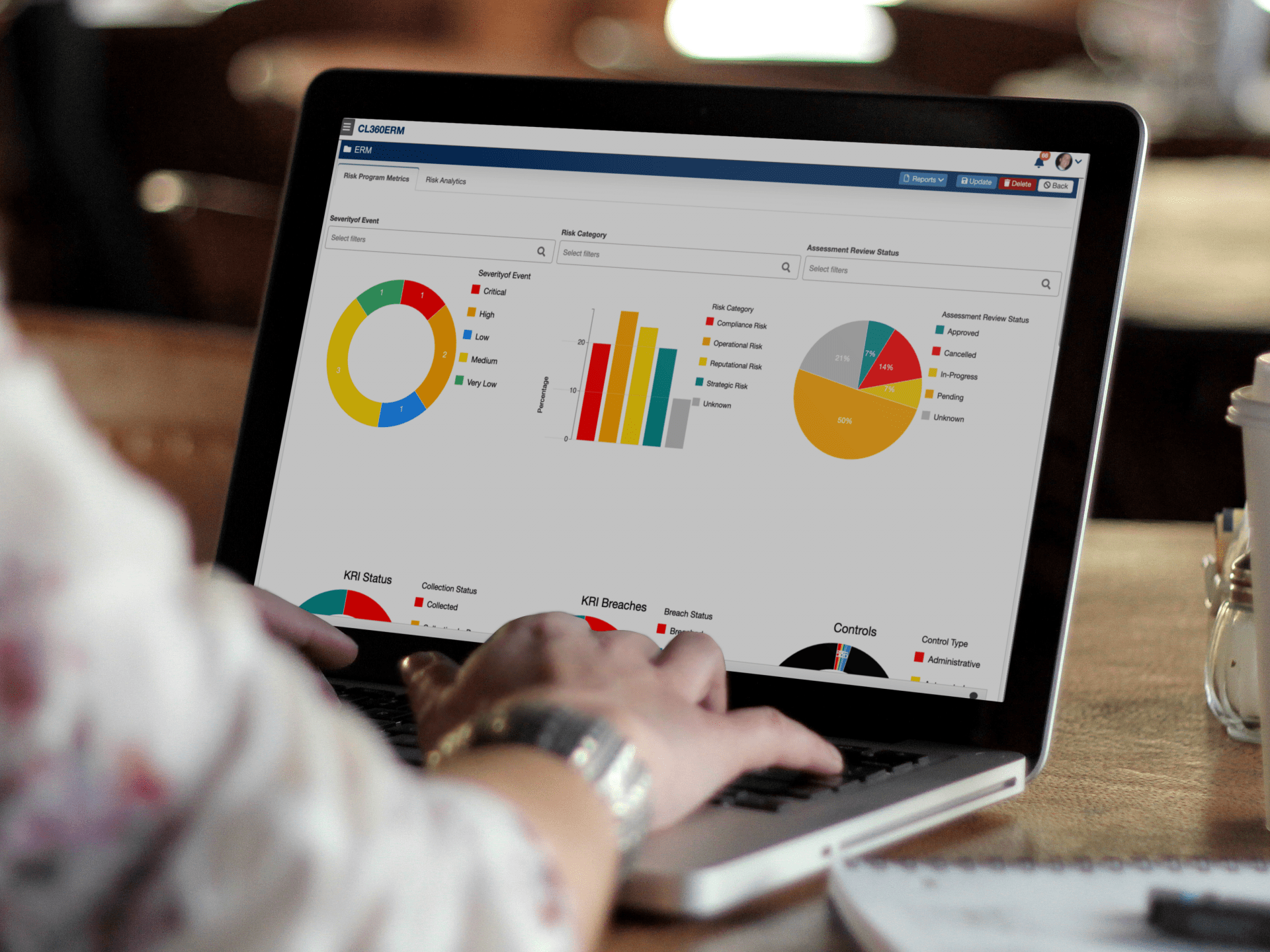 Privileged role-based access

Updates by Vendor or Internal party

Real-time gap analysis

Connects to the Business Continuity and Crisis applications

Vendor Risk Assessment (RA)
True Insights into your 3rd and 4th parties
Start with our out-of-box supplier-scoring methodologies or quickly configure your own. Simple data collection forms are presented to the supplier/manager and can be populated along with any required evidence. Stakeholders can uncover insights on vendor criticality ranking that may trigger further review and action. The connection to business continuity allows gaps in supplier performance to appear directly within the Business Impact Analysis (BIA) area when they are attached to continuity plans.
Summarization and quantification of supplier risks is automated and directed to alert leadership of gaps. CL360 can send out emails, notifications, and reminders based upon frequency and/or criticality of the supplier to the organization. Customers can make modifications easily without coding. A variety of user experience tools such as progress bars, field insights, help text, and wizard features help to guide users to complete their activities quickly.